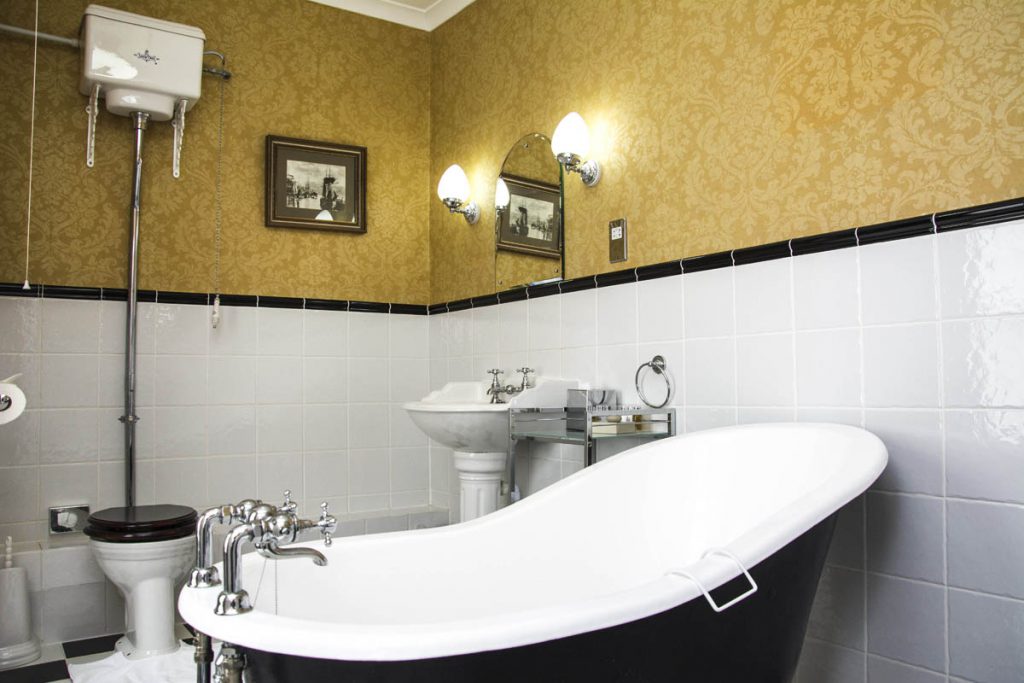 Our Rooms, your sanctuary…
Our bedrooms are delightful. Giant sized beds, large Georgian windows, squashy duvets, mounds of pillows, posh bath goodies, fluffy bathrobes and bathrooms with free standing baths are features of many of our rooms. Some also have French doors to our peaceful garden and a seating area outside. And we'll make your bed up just how you like it; after all, a good night's sleep is a prerequisite of a break away
Garden Spa Rooms, the latest addition to the Beechwood Hotel, these 2 luxurious cabins in the garden each have an outside deck with a Hot tub and integrated Sauna. The room has a King size pencil post bed and an en suite bathroom with free standing slipper bath, walk in shower and wc.
Garden and Four-poster Rooms, spacious rooms with Victorian style bathrooms, featuring a freestanding 'Mae West' style slipper bath, separate walk-in shower & wc. With king size or super king size bed, this category also includes our two twin bedded rooms.
Classic Double Rooms, with standard or king size double bed, bath, shower & wc, some with Victorian style bathrooms featuring freestanding baths and separate walk-in shower.
Small Double Rooms, cosy single sized rooms with standard sized double bed, shower & wc.
Single Room, cosy room with single bed, bath, shower & wc.
Complimentary wifi is available throughout the hotel including all our bedrooms
All bedrooms are non-smoking.
The Beechwood Hotel has many accessible features. The entrance is step free and the public toilets, lounge bar and restaurant are all on the ground floor. There are four bedrooms on the ground floor. Three are Garden Rooms and one is a Classic Double. Two of the Garden Rooms can be either Double or Twin, and one is a Four Poster. All of our bathrooms have a walk in shower.
We have dog friendly rooms and pet free rooms in all categories, please call to discuss your requirements.