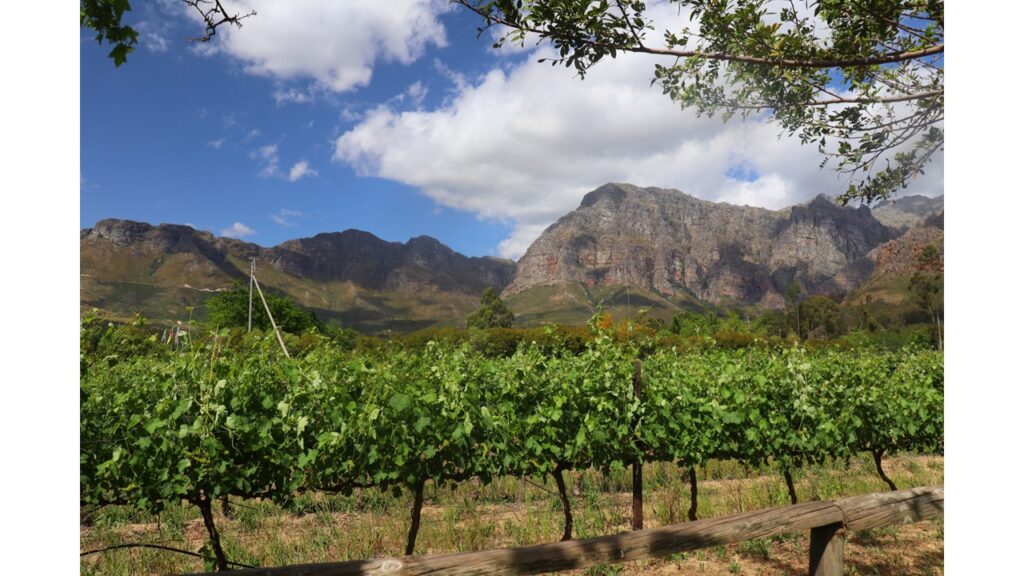 We are delighted to announce that we now own Mellasat vineyard located near Paarl in the heart of South Africa's famous wine lands – just 45 minutes from Cape Town!
Mellasat Vineyard is a small boutique vineyard with a range of red, white and sparkling wines.
The vineyard enjoys a spectacular position under the dramatic Klein Drakenstein mountains together with panoramic views of the Paarl and its famous granite domes.
As well as being able to drink our wines in the Hotel Bar and Restaurant you can also purchase them at Retail prices from Reception by the bottle or case.
Mellasat Vineyards is the home of the world's first white Pinotage. The paradox of this wine is that the eye belies the other senses. Making white wine from red grapes using South Africa's unique Pinotage grape, whole bunch pressing prevents the juice from obtaining colour from the skins. This wine has a slightly creamy, nutty character to balance the tropical pineapple fruit and banana flavours.
Wine Sales
You are now able to order our delicious Mellasat wines through our sister website mellasatwines.co.uk:
Please contact us on 016920 403231 for more information.